First . . .
If you want to browse for an image, click on the tab named Images. You can use the tabs to drill down by location.
If you just want a feel for Jim's characteristic style and subjects, try browsing through his portfolio.
Aside from being Jim's agent, Kasey has written a novel, Chris-Anthem; you can read about this and her current projects at www.KaseysBooks.com.
Who We Are
This web site presents the photography and writing of Jim Hargan, a freelancer with twenty years' experience in telling stories about places in words and pictures. Here you'll find more than a thousand of the 27,000 images in Jim's library, organized by location. You will also find information on Jim's eight books and more than eighty articles, as well as photo-text packages available for second rights licencing.

More. . .
This site also highlights the writing of Kasey Hargan, Jim's special project manager and an experienced novelist in her own right. Kasey's upbeat, humorous prose vividly shows ordinary people as they face life's challenges. Her latest novel is Chris-Anthem.

More. . .
What We Are
Hargan Online exists to help you find images and text that emphasize the distinctiveness and beauty of places, featuring the work of Jim Hargan. A number of regions are featured, with especially good coverage of North Carolina, the Southern Appalachians, and Great Britain.
This site presents images in two distinct sets of pages. The Portfolio offers a wide sampling of Jim Hargan's work, organized by theme and region. For more in-depth views of an area, visit the Image Library, where each of Jim's regional specialties has its own mini-site.
News
April 2017. Added Short Cuts to the top of this column.
Feb 2016 I've simplifed the navigation, and in the process added nine new pages.
Jan 2016 I've added a page showing the 37 book and magazine covers that feature my images.
May 2014 Another set of pages added—ten new pages of England's Midlands, including Blackpool, Haworth, East Lancashire Pennines, Bosworth's Battle, and Burton's beers. There are 243 new pictures in all.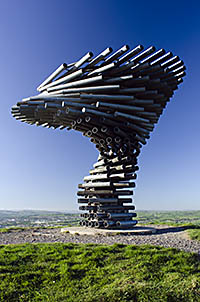 April 2014. More new pages! We've added sixteen pages covering the North of England (The Lakes District, Durham, and the North Yorkshire Coast) — a total of 374 new photographs!